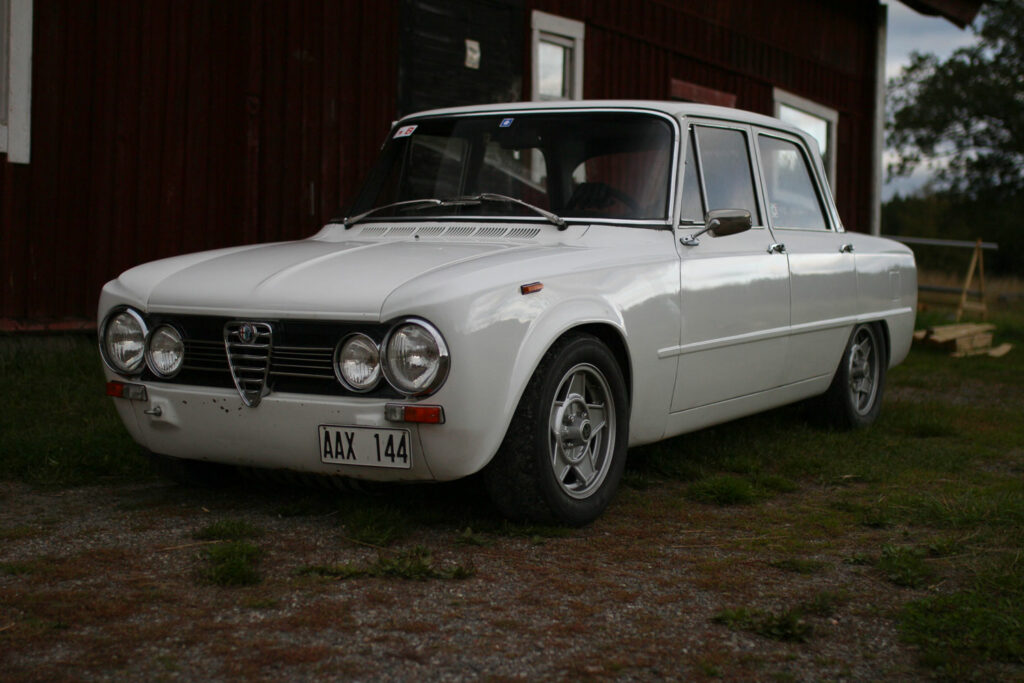 Alfa Romeo 1300TI wall posters with text
---
Posters made by Fascinating Cars – shipped all over the world at a local shipping price
Alfa Romeo 1300TI wall pappers with no text
---
Posters made by Fascinating Cars – shipped all over the world at a local shipping price
Didn't find what you looking for? Here is the mix
---
Find this Alfa Romeo 1300TI on your wall
---
Rev up your passion for speed and elegance with the Alfa Romeo 1300TI! A true driver's dream, this powerhouse boasts a raw, stripped-down look that captures the essence of pure racing.
Unconventional and fearless, the 1300TI embraces its bold persona with pride. The absence of a front bumper adds to its unapologetic charm, giving it an aggressive and formidable stance on the streets.
Step into the world of classic motoring and feel the adrenaline surge through your veins. Our exclusive collection showcases the rugged appeal of the Alfa Romeo 1300TI, celebrating its racing heritage and timeless allure.
Immerse yourself in the experience of speed and precision as you envision the open road ahead. The racing gloves resting on the steering wheel hint at the thrill that awaits, reminding you of the authentic connection between man and machine.
Our meticulously designed wall posters capture every nuance of the Alfa Romeo 1300TI's character. Feel the passion and craftsmanship that went into creating this legendary car, reflected in its raw, unadorned aesthetics.
Whether you're an automotive enthusiast, a vintage racing aficionado, or someone who appreciates the allure of classic automobiles, our Alfa Romeo 1300TI posters are a must-have addition to your collection.
Hang this piece of automotive history in your garage, living space, or man cave, and let it spark conversations about the unfiltered beauty of this remarkable machine.
Embrace the spirit of a true racer with the Alfa Romeo 1300TI, where the fusion of art and engineering unites to deliver an unparalleled driving experience.