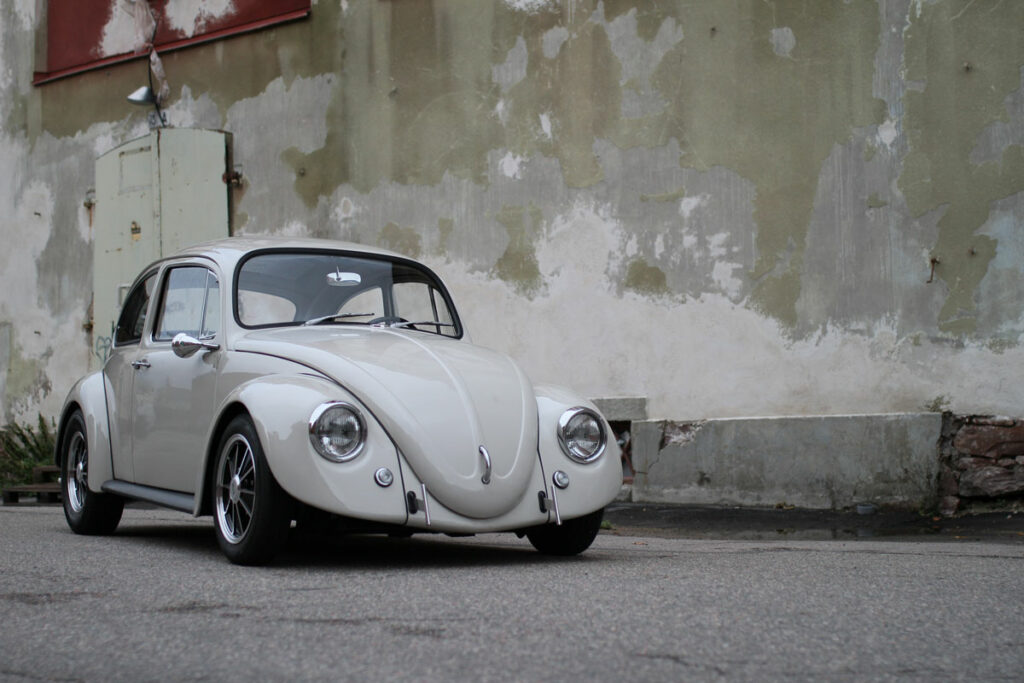 Cal Look VW Beetle wall posters with text
---
Posters made by Fascinating Cars – shipped all over the world at a local shipping price
Cal Look VW Beetle wall pappers with no text
---
Posters made by Fascinating Cars – shipped all over the world at a local shipping price
Didn't find what you looking for? Here is the mix
---
Find this Cal Look VW Beetle on your wall
---
Step into the world of automotive perfection with our stunning Cal Look VW Beetle 1967. Embodying the essence of classic charm and refined simplicity, this timeless beauty is a testament to the golden era of vintage cars.
The Cal Look style, renowned for its minimalist exterior, strips away all unnecessary elements, revealing the true essence of the Beetle's design. Every inch of this meticulously restored masterpiece has been crafted to perfection, showcasing its original elegance.
In striking Porsche White, this classic Beetle exudes an air of sophistication that commands attention wherever it goes. Its pristine exterior gleams under the light, a sight to behold for enthusiasts and admirers alike.
Beneath the hood, the heart of this Cal Look gem beats strong. Painstakingly restored to its former glory, the engine roars to life, delivering a smooth and exhilarating driving experience. This is not just a car; it's a time capsule of motoring history.
Our collection of Cal Look VW Beetle 1967 posters captures the essence of this automotive legend. Every detail is faithfully reproduced, ensuring that the beauty of this vintage masterpiece is preserved for generations to come.
Whether you're a devoted Volkswagen enthusiast or simply appreciate the timeless allure of vintage cars, our posters are a must-have addition to your collection. Adorn your living space, garage, or office with the spirit of automotive greatness.
Indulge in the purity of design, the allure of simplicity, and the elegance of the Cal Look VW Beetle 1967. Own a piece of motoring history today and let this iconic beauty redefine your passion for classic cars.