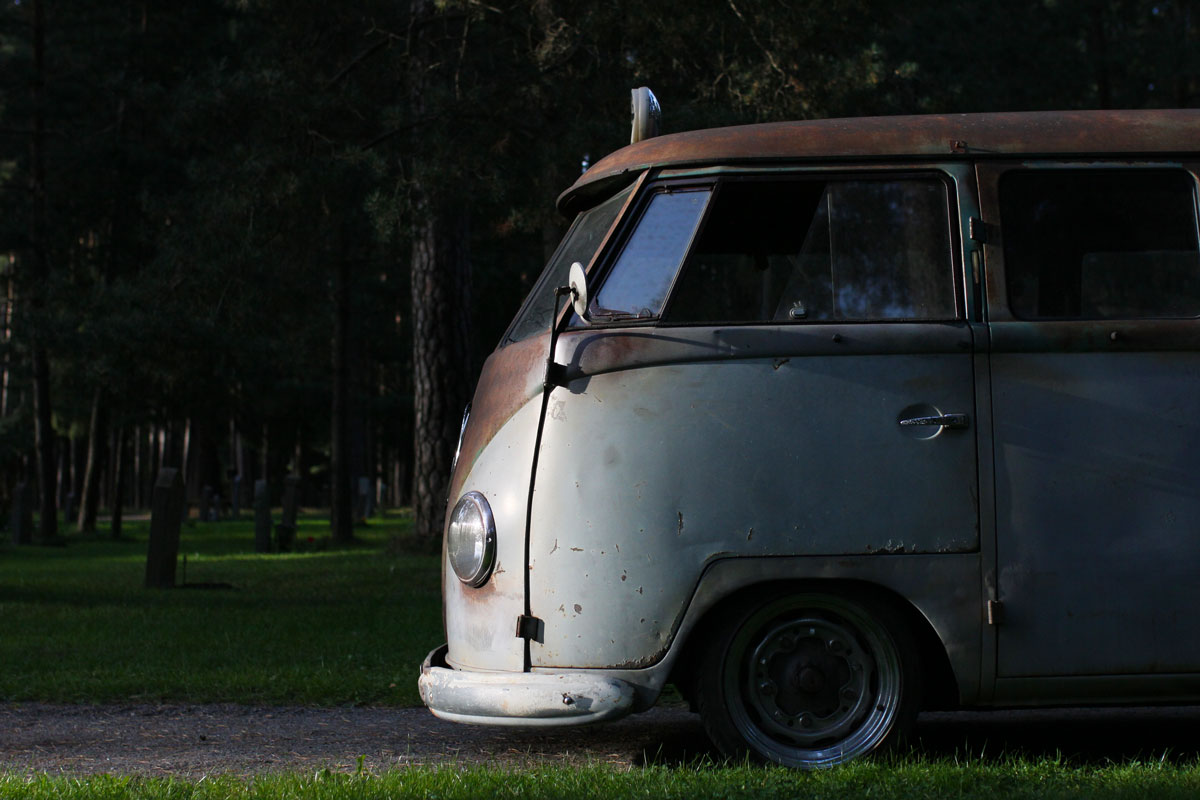 VW Kleinbus – 1957 wall posters with text
---
Posters made by Fascinating Cars – shipped all over the world at a local shipping price
VW Kleinbus – 1957 wall pappers with no text
---
Posters made by Fascinating Cars – shipped all over the world at a local shipping price
Didn't find what you looking for? Here is the mix
---
Find this VW Kleinbus – 1957 on your wall
---
In a tale of automotive resurrection, the VW Kleinbus 1957 emerges from four decades of solitude in a field to reclaim its rightful place on the roads. Rescued from oblivion and lovingly restored, this vintage gem exudes a unique charisma that only time and history can bestow.
The journey to revive the VW Kleinbus 1957 was a labor of passion, as enthusiasts poured their hearts into bringing it back to life. Despite the passage of time, the patina and rusty roof serve as a testament to its rich past, weaving a captivating story of days gone by.
As you step inside, the interior of the Kleinbus offers a glimpse into the era it once dominated. The inner ceiling, now gently hanging down as curtains along the windows, carries a charming nostalgia, a reminder of countless memories made within its four walls.
The restoration process breathed new life into this iconic Kleinbus, ensuring its mechanical prowess matches its exterior allure. With its engine humming once more, this classic beauty is ready to embark on new adventures, just as it did decades ago.
The VW Kleinbus 1957 transcends mere transportation; it's a time machine that transports you to an era where exploration and camaraderie reigned supreme. Each ride in this vintage masterpiece is a journey through history, evoking a sense of wonder and appreciation for simpler times.
Whether you're a seasoned collector or a wanderer seeking a unique travel companion, the VW Kleinbus 1957 offers an unparalleled experience. It's a fusion of art, heritage, and functionality—a symbol of automotive craftsmanship that endures through the ages.
Owning this VW Kleinbus is more than just having a vehicle; it's a connection to a bygone era—a piece of living history that sparks conversations and inspires admiration wherever it goes.